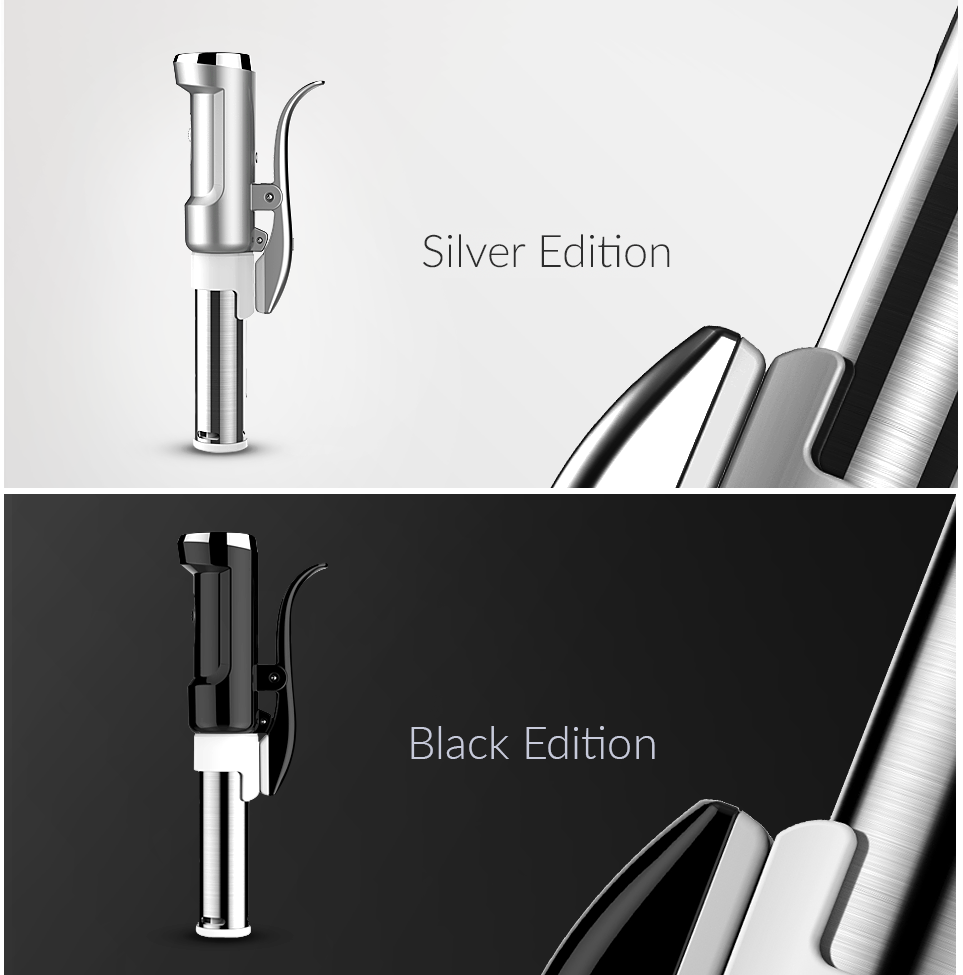 Introduction
Replicating exquisite dishes executed by professional restaurant chefs has never been easier. The Optimum Sous Vide uses absolute precision Positive Temperature Coefficient (PTC) heating technology that comes with easy-to-use temperature and timer controls, enabling consistent, even heat distribution for up to 60 hours. The Optimum sous-vide method of cooking is also beneficial to both your health and your taste buds. Steady heating in a water bath allows for even cooking from the edge to the core of your ingredients with less to no oil, resulting in perfectly cooked succulent meats, steak and seafood, as well as fruit and vegetables that will always retain their freshness no matter how long you cook it. With its simplicity, ease of operation and ultra-versatile design that fits onto any standard household pot so you don't require an additional sous-vide bath, the Optimum Sous Vide is your answer to achieving restaurant quality meals at home. What better way to get the best out of your food without having to compromise your gastronomic experience?
view more
Optimum Sous Vide Specifications
Heating Technology
PTC element
Temperture Range
0-95 degrees
Timer Function
0-59.59 hours
Circulation
10 liters per minute 360°
Features of the Optimum Sous Vide
Precision cooking & control
Absolute precision cooking technology and easy-to-use temperature and timer controls enable consistent, even heat distribution. Controls temperature to 0.5℃ accuracy.
Ultra-versatile & easy to use
Fits onto standard household pots so no additional sous-vide bath is required. Seal, set and walk away. Best of all, it is quick and easy to clean up too.
Light & compact
Beautiful, compact, yet powerful. The appliance only weighs 1.1kg, making it a breeze to store away without taking up extra counter space.
PTC Heating Technology
Superior Positive Temperature Coefficient (PTC) heating technology provides stable heat production and distribution. This heating technology is much safer compared to traditional metal heating elements used in other sous-vide products.
Why offer the Optimum Sous Vide
At Prestige Kitchen Appliances, our prime goal is to offer high quality appliances for everyday kitchens. Launched by an Australian-owned and internationally renowned company, Froothie International, Prestige Kitchen Appliances is proud to offer quality goods to households around Australia in partnership with one of the nation's most respected global brands, Optimum Appliances. We are committed to always serving our customers promptly, delivering our products without delay, thanks to our nationwide network of service centres and warehouses. Our trained and experienced Warranty and Support team is available 24 hours every day of the week to assist with any questions you may have about your Optimum appliance.
Explore all the functions
Beef

Chicken Wings

Lamb

Mashed Potato

Mushrooms

Poached Eggs

Pork

Prawn

Fish

Vegetables
view more